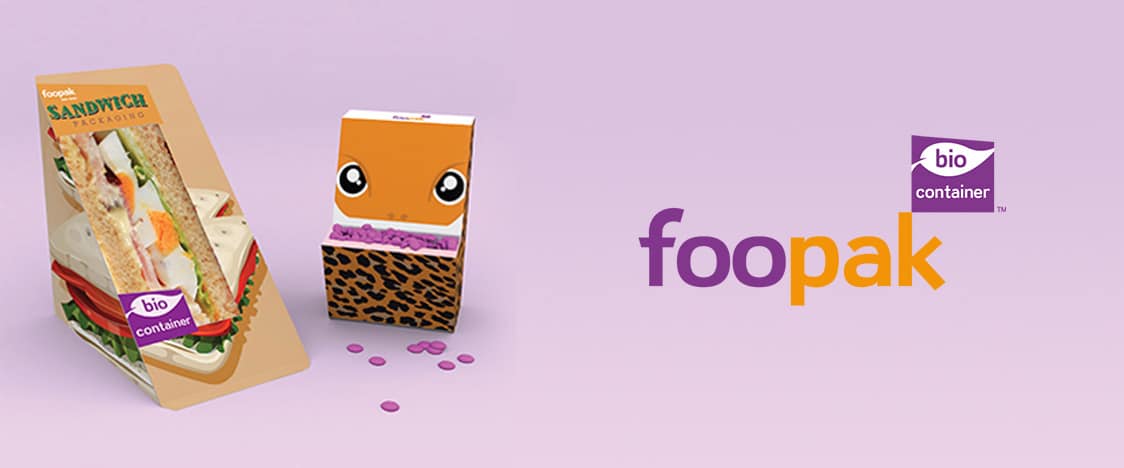 Asia Pulp and Paper (APP) Introduces New Compostable Bio Container For Takeaway Food To Foopak Suite
Jakarta, 10 April 2019 Asia Pulp & Paper (APP) continues to expand its portfolio to meet the environmentally conscious goals and demands of consumers with the newest addition to the Foopak suite of products: the new Bio Container for takeaway food. Constructed with folding boxboard (FBB), the box offers a fully biodegradable and compostable solution for takeaway containers, trays and other direct food contact items. The highly durable paper stock capable of breaking down naturally in 12 weeks makes the boxboard an ideal alternative to commonly used plastic boxes.
The Bio Container's double coating has an outside layer that is ideal for branding and promotions with a white surface that is excellent for multi-color lithography, letter press and flexography. The inside layer provides a level 9 grease resistance, designed to protect against water and grease absorption to promote reduced food leakage. Formulated for high-speed bar heat-sealing at 80C/356F for converting and finishing and hot gluing applications. The box is suitable for both microwave and freezer use.
According to APP's 2018 Paper & Packaging Consumer Trends Report, 65 percent of Americans say that the sustainability of food packaging is more important to them today than five years ago. This new offering from APP is FDA compliant and ISEGA certified for composability within 12 weeks, and available in 260-370 gsm & 13.3-23.6 caliper. Strength and sustainability combined gives brands a solution to single-use plastics that satisfies consumer demands for both quality and environmental impact.
"Expanding our Foopak line to include FBB to-go containers is another step toward helping brands across the globe reach their sustainability goals," said Felix Koh, Senior Vice President and Global Business Unit Head, APP. "We're proud to offer a product that will satisfy the needs of consumers and businesses alike, while extending our market reach."
—-
For media enquiries, please contact:
Chelsea D'Amore
G&S Business Communications for APP
917-595-3035
About Asia Pulp & Paper
Asia Pulp & Paper (APP) is a trade name for a group of pulp and paper manufacturing companies in Indonesia and China. APP is responsible for delivering quality products to meet the growing global demand for tissue, packaging and paper, with an annual combined pulp, paper, packaging product and converting capacity of over 19 million tons per annum. On any given day, APP's products find their way into the hands of consumers in various branded forms from all over the world.

Ensuring supply chain integrity and commitment to the Sustainable Roadmap Vision 2020 are crucial to APP's operations. Learn more about APP's path to operational excellence by reading our Sustainability Reports and Forest Conservation Policy at www.asiapulppaper.com.