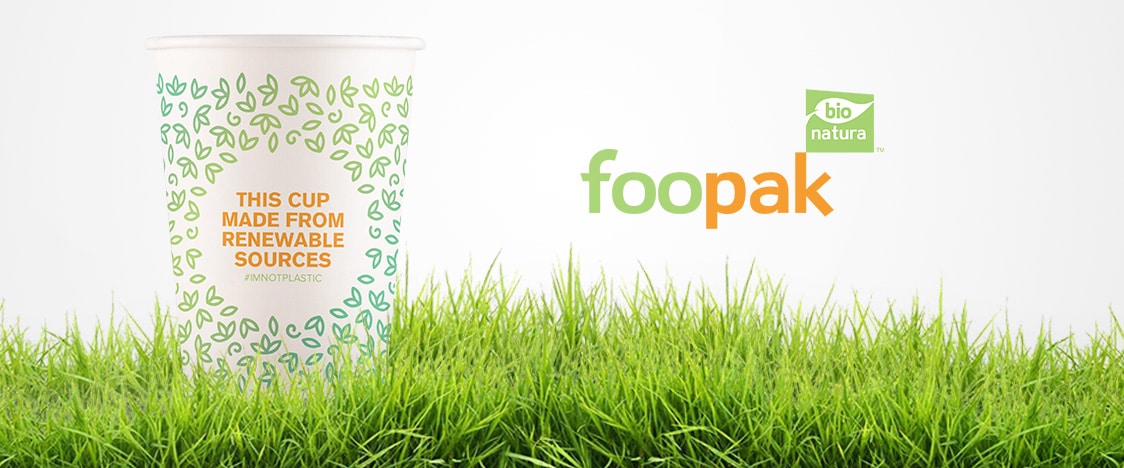 Paptech to Offer Asia Pulp & Paper's Award-Winning Compostable, Recyclable Foopak Bio Natura Food Packaging Solutions
Jakarta, 21, August 2018 – Asia Pulp & Paper (APP) has announced a strategic partnership with Paptech, a full-service printing, packaging manufacturer and distributor based in Mexico, to provide food brands a new sustainable packaging solution. Paptech's expanded offering will include foopaktm Bio Natura compostable packaging solutions for fast food, quick-serve and retail food brands. Sold via Perez Trading, Paptech will be one of the first packaging companies to offer APP's award-winning product suite to the growing market.
Bio Natura food packaging makes use of an innovative biodegradable water-based coating, a sustainable alternative to petroleum-based coatings. Unlike petroleum-coated board, Bio Natura can be easily recycled for repulping without the need for additional treatment. Through testing by the Isega Institute, APP has maintained scientific evidence the stock can completely break down and return to nature by decomposing in a matter of 12 weeks. The paperboard also meets the U.S. FDA and REACH standards for direct food contact.
"We can now offer the Bio Natura boxboard to leading fast food brands and restaurants serving sushi, frozen yogurt, coffee, baked goods and more," said David Fierros, CFO of Paptech. "Providing products that are safer for the environment reaffirms our commitment to sustainability here in Mexico."
"As sustainability gains traction in the Mexico market, brands and converters are looking for environmentally sound packaging," said Rodrigo Silva Regional Sales Manager, Consumer Packaging Group, Perez Trading. "We can now offer the specialty solutions that give companies a competitive edge."
"We're pleased to partner with industry leaders Paptech and Perez Trading who best understand their local market's priorities and demands," said Anthony Atamimi, Sales Director, APP-LATAM. "We're committed to providing innovative, sustainable paper solutions to the Mexico market."
—-
About Asia Pulp & Paper
Asia Pulp & Paper (APP) is a trade name for a group of pulp and paper manufacturing companies in Indonesia and China. APP is responsible for delivering quality products to meet the growing global demand for tissue, packaging and paper, with an annual combined pulp, paper, packaging product and converting capacity of over 19 million tons per annum. On any given day, APP's products find their way into the hands of consumers in various branded forms from all over the world.
Ensuring supply chain integrity and commitment to the Sustainable Roadmap Vision 2020 are crucial to APP's operations. Learn more about APP's path to operational excellence by reading our Sustainability Reports and Forest Conservation Policy at www.asiapulppaper.com.
For media enquiries, please contact:
Chelsea D'Amore
CooperKatz & Co. for APP
917-595-3035