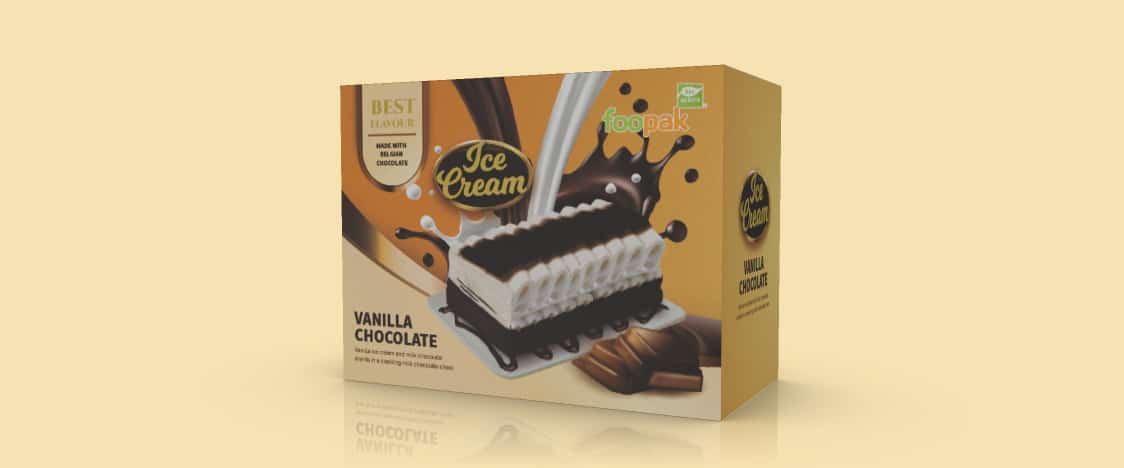 A New Innovation of Trendy and Sustainable Ice Cream Packaging
Who doesn't like ice cream? Yes, this kind of dessert is indeed fond by many people worldwide, from children, teenagers, and the elderly. Aside from the variety of flavors and unique shapes, the packaging design can also be the main attraction that persuades a visual impression. This design often attracts the consumers' attention, especially millennials and Gen Z. They often share new innovative and creative content to social media and share with friends and family. Popular various kinds of ice cream are gelato, sorbet, frozen yogurt, and rolled ice cream, often found in the market. The different shapes serve in glass cups, waffle cones, sticks, plastic cups and bowls, paper cups, and paper packaging boxes. The price is quite varied, starting from thousands to hundreds of thousand rupiahs per serving.
Nowadays, we can see more and more ice creams brand owners have moved the packaging to paper-based with its better printing result and environmentally friendly image. The paper cup also has other advantages. The most common are easy to handle, can be easily takeaway, durable and leakproof. Moreover, paper cup packaging can print with colorful graphics and images, and adding quotes or taglines can make the packaging look stylish and trendy. Ice cream businesses could express the attractiveness of their design through paper cup packaging and create their distinctive character.
However, conventional paper cups on the market today are still made from paper material with a slight coating on the inside to prevent the beverage or liquid from leaking and provide sealing properties. Although it is much better than plastic from an environmentally friendly perspective, this type of packaging is hard to recycle. Many recycling centers will refuse to receive the packaging waste due to difficulties separating the plastic layer.
Foopak Bio Natura, a new environmentally friendly solution, is paper material that can replace traditional paper cup material that is plastic-free and solve the current problems. Foopak Bio Natura can decompose the product naturally, be composted using a simple method at home, and, of course, recyclable. Foopak Bio Natura is a material that is one of the most innovative products of PT. Indah Kiat Serang, the most prominent multinational paper manufacturer in Indonesia. Foopak Bio Natura fulfills the market needs of eco-friendly, sustainable, attractive, and trendy ice cream packaging. The features have a temperature resistance specification to a minimum -18°C, which is suitable for the ice cream cup and has a good adhesion during the formation, making this high-quality product. This packaging paper is easy to degrade (EN13432 compliance), recycled and repulped without any additional treatment (certified EN13430 from Cyclos Institute-HTP). Foopak Bio Natura is also plastic-free and has been certified by Flustix, following the new European single-use plastic directive that can use as disposable food & beverage containers, paper cups, lunch boxes, trays, paper straws, and many other applications.
We should minimize the use of plastic for ice cream packaging in the market because it is very harmful to the environment and human health. The plastic waste recycling method is very challenging in many countries. It is also extremely difficult to decompose and takes hundreds of years to turn into microplastic, which is more dangerous to the environment. The current issue is that using plastic ends up being trash in the ocean and damage the ecology. It may not seem significant now, but it will be more dangerous in the future if not stopped.
The difficulties of managing plastic waste and its negative impact make business entrepreneurs and companies start to produce products that reduce the use of plastic, especially for product packaging. In this way, they can take part in efforts to preserve the environment and protect the earth, as familiar with the slogan Save the Earth now. Have we conducted the same measures for the good of nature, our children, and our grandchildren?